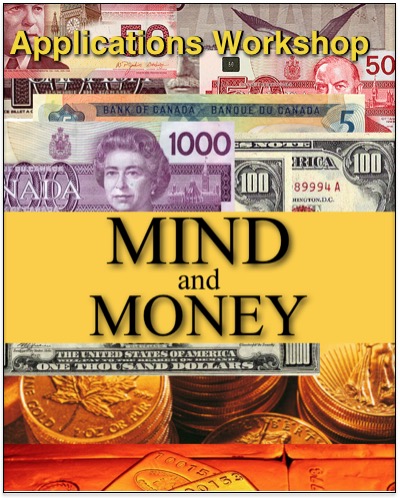 NEXT DATE TBA

Why do some people prosper while others stay stuck in "scarcity" all their lives?

Conventional "wisdom" offers the explanation of "the economy, ", "education", "intelligence",
"family advantage", even "luck"...

However, the foundation of personal prosperity
is none of those things…

Pre-requisite is DynaMIND®


Reveal the deep belief patterns and surprising habits that support wealth accumulation.

Uncover the many common false beliefs about money and wealth. Do you believe them too?

Learn how to outsmart the insidious social programming that keeps you from prospering.

Rethink self-defeating attitudes about money, and reprogram the money habits and beliefs that sabotage you.

Discover why most people will never be financially secure, or wealthy. Don't be one of them.

Find out how to avoid the costly money pitfalls that most people end up in.

You'll be surprised at the popular "new age" ideas that actually ensure a lack of prosperity: avoid these myths!

Stop attracting losing situations and start attracting opportunities.

We'll install the complete Millionaire Mindset. (It's not what you may think!)

Start using the super strategies for managing yourself for wealth.