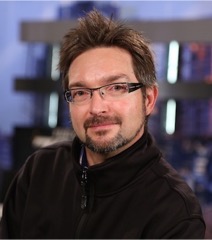 "I had just been laid-off from a part-time job and was living with a couple of roommates and their assorted chronically ill kitty-cats in a somewhat cheap and dodgy east-end Toronto flat. The infrequent work I did manage to do was for a company which paid fairly well but which did not reflect my values. Although day-to-day life was OK, I really had no prospects nor direction in which to go and little hope that anything grand would be my future.
After attending several Science of Happiness workshops, my life has really changed. I own my own house; an income property, I have a brand new car, I am a Team Leader of Out of the Cold in Toronto and sit on the Bridge (Board of Directors) of Canadian Power and Sail Squadrons. I now have multiple employers and own my own successful video production company.
2015 has been the best year yet, as far as work goes. I have traveled abroad and shot documentaries in Jordan, Iraq and The Hague and I have worked on the PanAM and ParaPan Games in Toronto. To throw the cherry on top of the cake, I am also in great health and I have even met the woman of my dreams.
I must highly recommend Janet and Jonathan to anyone who needs to make a change and wants to improve his or her lot in life. The program has been and remains a key ingredient of my ongoing travels down the pathway of success and happiness."
-Michael F. Aitkens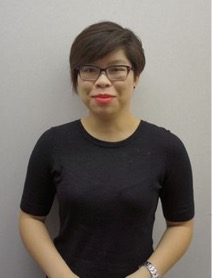 "I wanted to thank you for the skills you have shared with me. While I was taking the course I was going through some health issues. I used the techniques of entering Alpha and was able to help control some of the pain I was going through physically.
Shortly afterwards, because I felt there was something off, I was seeing the doctor to try and find out what it was. I told her that during my Alpha, I sensed a mass on my left side, just past my belly button, and it was the problem that was causing all my troubles. Guess what? MRI came back and I was told I needed to go to surgery immediately to remove a massive tumour on my ovary.
During my recovery, I was in constant pain, and I didn't think I'd make it! But I cancelled-reprogrammed and used my alpha to help myself heal.
I was expected to be out of commission for 6 to 8 weeks! Using Alpha techniques, I programmed myself to slowly heal and get better every day. It took me just over 4 weeks to return to full time work schedule; even my surgeon was impressed with how fast I was recovering!"
-Josephine Lau, Stouffville, Ontario.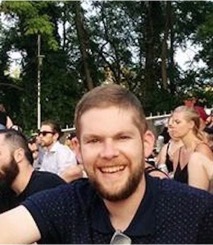 "The skills that they have helped me to understand and implement have helped me to have a much clearer mind in work resulting in higher productivity and much less stress. I have been much more relaxed in my personal life and now have the time to do all the things that I would have usually have put at the bottom of the list. My weight has gone from 176 lbs to 162 lbs and I can't wait to see what I can achieve in the future with my new diet and exercise schedule. I 100% attribute all of these positive results to attending Janet and Jonathan's course."
-Jason Barrett, Toronto.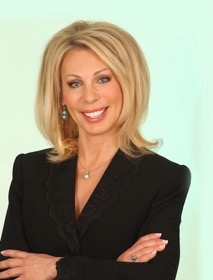 "
Your programming techniques have been the most IMPACTFUL tool I have ever used! My personal growth and business success has been a direct result of using your programming the past 20 years! Thank you for making goal setting so POWERFUL and FUN! Thanks again for adding colour to my life!!"
-Sheron Hoot, entrepreneur, Toronto.
www.Morinda.com/32848 www.TruAge.com/32848
"Yes, it's gonna be a great year, one of rebuilding and one of growing! Starting to feel better already! Memory techniques rock! Appeals to my logical engineer brain… Second time around is pretty neat, because I already have the "alpha workshop" built, and while we were doing things at Level (in class), I somehow realized I could work on other things – at the same time, "in another room", not like multitasking, it felt like I was giving 100% on both activities, but not losing focus on either activity. It felt really cool. It is truly a unique and wonderful course/experience. There is something in it for everyone!
-John Di Sante, Engineer, Richmond Hill.
http://www.hitechstructures.com
"The course changed my life! Thank you for the invaluable tools you've taught me; they have served me very well even when used intermittently (it's like riding a bike – we never lose the skills, but it helps to practice, practice, practice! I believe we should all be taking 'before & after' pictures when people are learning the skills– we always look younger within even an hour. I'll never forget my first class: after only a couple of days of class, I felt like I'd been on a sunny 2 week beach holiday (in the midst of October)!] -Marianne Dupont, [IN]tempo design studio, Ottawa. http://www.intempo.ca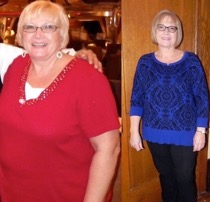 "…it made a huge difference and I had a successful and life changing year! I have eliminated 25 pounds this year… I was inspired and motivated. I go to the gym pretty much daily, did the STAR Imprinting also pretty much daily and developed an exercise program that I never thought I could! I remember you telling us that you made going to the gym 'idiot proof' and I did the same! I always wanted to be one of those people who went to the gym regularly and I am now one of them. I will rearrange my schedule so as not to miss classes or workouts! Unprecedented behaviour for me! I feel so much better, healthier, more flexible, and more energetic! I'm hooked! I feel better than I have in years and feel in control of my health and well being. Incredibly empowering! Being a breast cancer survivor you often feel that you have no control and live in doubt and fear of recurrence. At least now I know that I AM an active participant in my health and well being.
-Sandi Shoust, Teacher (retired), Grandmother, Windsor.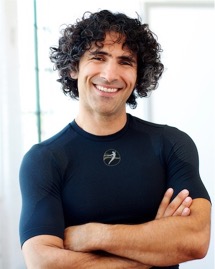 "I originally took the course in January 1989 as a bright-eyed 21 year old in my final year of University. I used the techniques taught on enhancing the effectiveness of studying to raise my grade point average from a "B" to an "A", and then used the techniques to get accepted into a top Ivy league University, Georgetown University. At that University, I earned a 3.85 out of 4.00 GPA, with 13 "A"s and 3 "B+"s.
In May of 2013, I hired Janet and Jonathan to do some consulting work for me to help me attract more business. They created 5 custom processes for me, to help me remove my hidden mental blocks and limiting beliefs, and to program my mind for success. I made an 8000% return on my investment within 30 days! The stuff they teach isn't fluff, it's not woo-woo, it's scientifically proven techniques to help businesspeople achieve major ROI (return on investment). If you are in business for yourself -- whether as an entrepreneur, company owner, top sales professional like a real estate agent, insurance agent, or financial adviser -- you owe it to yourself to check out Janet and Jonathan's proprietary techniques and implement them to enhance your sales and business results. The numbers tell the story, and I have been very happy to re-engage with them."
-Nicky Billou, The CEO Health Coach
www.theceohealthcoach.com
Adviser to Olympic Champions Donovan Bailey and Mark McKoy, and 3 time Guinness World Record Holder Theresa Dugwell
Author of Cathy Capitalist and Johnny Jobmaker: the Video Game Company, available on Amazon!
http://www.amazon.com/Cathy-Capitalist-Johnny-Jobmaker-Enterprise/dp/0991733703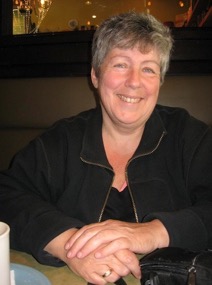 "Twenty years ago when I travelled to Egypt as a chaperone with a graduating class from a high school, I got sick there and when I returned home no one could figure out what was going on. Ten months later I could no longer work and had gained 100 pounds (while eating the same and exercising the same- hockey 3 times a week, trampoline club, kayaking, etc.). I collapsed and was brought to hospital. After weeks of testing I was diagnosed with M.E. (Myalgic Encephalomyelitis- My= muscle; algic= pain; Encephalo= brain; myel= spinal cord; itis= inflammation. So... swelling of the tissue surrounding the brain and the spinal column. This manifests in Chronic Fatigue Syndrome, Fibromyalgia and Multiple Chemical Sensitivities).
As a result I could no longer work and spent my days and nights alternating between not sleeping at all for up to 14 days at a time and sleeping for 3-4 days straight. I was put on every medication ever known to have had some effect on any of these conditions. This simply became what my life was- insomnia and pain.
After day 1 of the course I left with tools to use in my quest for sleep. That very first night I slept solidly using only the "sleep position" and entering my Alpha state. ... great sleep! Since that time I have only used the "Sleep Technique" once.
After 20 years of "non-sleep", I appreciate waking up feeling rested and refreshed. I may still have to take naps during the day but I lie down, sleep and wake up ready to go again. My stamina is also improving. I am out walking again and the pain from the Fibromyalgia has reduced dramatically.
What a gift this has been! It feels like I have been given my life back. The joy of being awake and participating in my life again is amazing. Thank you, Janet and Jonathan!"
-Mary Margaret Thorburn , Georgina.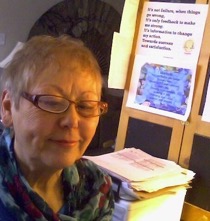 "I tripped in a hole in the side walk and broke the end off the radius bone of my right arm ("Colles Fracture"). At the hospital the first doctor I saw told me that I would probably have to have a plate and screws put in because "breaks of this kind are very unstable". He put a full arm cast on me and I was told to come back the next day to see the Orthopaedic Surgeon. That evening I went to my Alpha level and programmed that the break would heal without needing an additional operation. The next day, after an X-ray, the surgeon repeated the plate and screws diagnosis and I mentally cancelled that and said that I would heal without needing an operation. The following week when I went back to see the surgeon he said "I'm surprised that I haven't seen you in the operating room as yet". I told him that he wouldn't. I continued to mentally program regularly, for healing. Every week thereafter for three more weeks, we went through the same routine. On week 3 he sent me for a short cast. By week 5 the X-rays were inconclusive and he sent me for a CT scan because "I'm sure the bones have slipped". I programmed that the break was healing perfectly as I went down the hall to the CT scan room. Sure enough, everything was fine. By week 6 when the cast came off, the surgeon said "I'm amazed, according to these X-rays you are healing like a 21 year old" (I'm 71). He told the nurse "this is my miracle patient." Three weeks later at the final X-ray and check up he was still shaking his head in amazement. Janet's and Jonathan's graduates will understand that this was just good programming.
-Marjorie Morton, Whitby.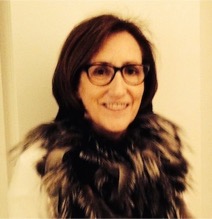 "This is the best thing I've ever done for myself"
-Moira MacDonald, RN, Toronto

" Here's my "I did it despite all the naysayers" story. I got two hip replacements simultaneously ("We don't do that") and only waited three months for the operation ("There's a long wait list"). I got married again 18 months ago after finally finding my soulmate ("It's a bit late in life for you isn't it?"). I bought a condo about fifty yards from the lake in Burlington ("there aren't such places left; Burlington is too expensive to live."). I was laid off from a good job at age 68 and then found another good job in under two months, and as a bonus, a local commute to boot! ("It'll take a long time in this economy to find a company that'll hire you 'at your age' with so much competition from others who are much younger"). Oh, incidentally, I have always been "my age" :) The list continues to grow... "
-Roy Green, Burlington.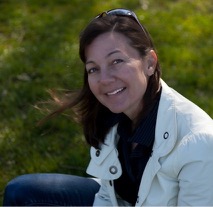 "I took the course when I was 20, while working as a receptionist in a fitness club. Our team went bowling one evening and I continued getting my balls into the gutter and saying, "I can't do this!". One of the sales reps told me that I was joining him for an event the following night to change my negative programming. It was the introductory evening to the course with Jonathan and Janet. I had no idea how much that course would change my life. Shortly afterwards, I set off with a five year goal of working my way around the world. I accomplished it and will never forget when I came home to find my course workbook. In the back I had written out all of my goals, even if they seemed unrealistic. I had accomplished all of them in five years.
I'm now approaching a milestone. 20 years ago I started my own adventure travel company, BikeHike Adventures, taking people all over the world on multi-sport adventures. We've taken thousands of travellers on exotic adventures and we were named as One of the Best Adventure Travel Companies on the Earth by National Geographic Adventure Magazine. I had no idea how I was going to start my own company 20 years ago, but I had the intense desire to do it and I know that the skills and confidence that I acquired through the course were a big part of my success."
-Trish Sare, BikeHike Adventures Inc.
Awarded one of "The Best Adventure Travel Companies on Earth" by National Geographic Magazine http://www.bikehike.com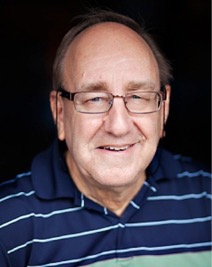 "I will sum up what has changed with a brief story ! Sharon, my assistant, pulled me aside as I was leaving for lunch today and said," Dr. Dronyk, please come back a little early as the phone has been ringing off the hook and we are jam-packed." I replied, "Well, well, do you think the course had something to do with it?" She replied " I have never seen you so focused."
Dr. William Dronyk, D.C. N.D., Kitchener
Chiropractic, Naturopathy, Accupuncture, Massage Therapy, Nutriton and Herbal Medicine. http://www.dronykclinic.com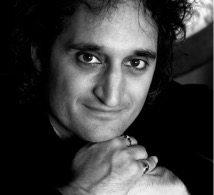 "Janet and Jonathan, with their program, have created the perfect blend of essential techniques to live life to the fullest! I have been exposed to countless classes and seminars; many filled with hype and only a few useful ideas. Their course, on the other hand, has blown me away. Packed with useful, practical, fun, easy, yet profound techniques that were taught with humor, skill, and humbleness. The tools were quickly and easily integrated into my life. I feel I have been happier and healthier ever since and now know exactly how it is in my power to change everything. What were only ideas for me before, become real in Janet and Jonathan's classes. Thank you, Janet and Jonathan, for making these teachings so accessible to us."
-Michael Moon :)o(: Composer and Musician
www.thetempleofsound.com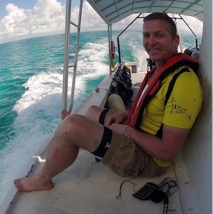 Watch a video made by Major Jonathan Knaul, course graduate, as he joins other scientists to live aboard the Aquarius, the world's only permanent undersea habitat. NOAA (National Oceanic and Atmospheric Administration) and The University of North Carolina sponsor the study of marine life, 3.5 miles off Key Largo, Florida. The video link is below in green. More about Jonathan below.
https://plus.google.com/u/0/photos/104285654447254500200/albums/posts/5756110317300200274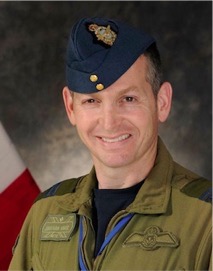 "I first met Jonathan and Janet when I took the course under their guidance at age 16. In fact, my mother came with me. I am 43 years old now. I have lived to realize many of my wildest dreams to date - I am now an experienced military test pilot, a senior military officer and hold a doctorate in chemical engineering. I have lived and traveled around the world, seen and done some extraordinary things (not to mention flown over 40 different types of aircraft), and continue to enjoy a tremendous life filled with opportunity and happiness. That is not to say there have not been many challenges along with the way - there have indeed been several. Jonathan and Janet provided me the tools to allow me to overcome life's surprises and obstacles. And through their continuing education programs, I am able to refine and sharpen those tools and remind myself of how to grab onto life and take control of my own destiny."
-Major Jonathan Knaul, PhD, PEng, CD, Experimental Test Pilot,
Royal Canadian Air Force, Petawawa, Ontario.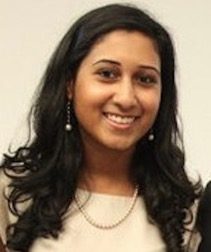 "The course was a wonderful experience! I felt refreshed and so relaxed the entire time, and continue to feel that way after doing an Alpha process. The in-class material helped me to become motivated to create change in my life, and I definitely feel excited for the future. I've become more aware of my goals, and now have the tools that can help me make them into a reality. I'm excited to see the results! I would definitely recommend the course to others - already have! It's a great way to help you realize your mind's potential and gives you the motivation for positive change. Thanks again for a great and eye-opening experience!"
-Arti Jalan, Manager, Markham.
https://www.etsy.com/shop/owlandoaktoronto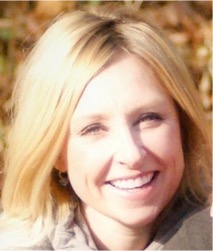 "Hi Janet and Jonathan! Well, I have a lot to say….your course was amazing and I have learned so many tools that I have already started using and are making a huge difference in my life. The intuition mindstreaming exercises were absolutely amazing, I can't stop talking about the experiences with friends and family…..it was life changing. So thank you…..you have definitely made an impact on my life!"
-Joanna Walker, Entrepreneur, Oakville,
Canada. http://uniikii.com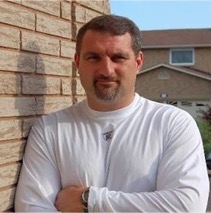 "Give, give, give.....That's all Janet and Jonathan know. They always create a safe, nurturing and fun learning environment, regardless of the material. Even though they have thousands of graduates to their credit, they continue to treat each and every student as if it was their first - with patience, appropriate guidance and above all love."
-B.V., Stoney Creek, Ontario.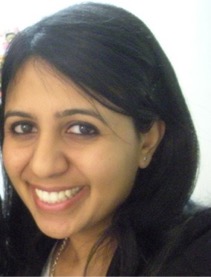 "…it just BLEW my mind how quick and how positive the results of the Alpha were! Some might say it was a coincidence or luck, but I know better!! I've concluded that Alpha is my new personal Google - I have a question or an issue that is unique to me, I just Alpha it. Such a powerful tool and I've been carrying it around with me my entire life! The fact that it's only been a week and I'm already noticing results demonstrates just how powerful this stuff is and how grateful I am to my two gurus who taught me so well! Thank you for opening my mind to so many possibilities and for doing your part in making the world a happier, more positive place, one graduate at a time!"
-Purvi Jalan, Accountant, Markham.

"Thank you both for sharing your experiences, guidance and teachings with us. We are indeed fortunate that we have you as a teacher. Thank you for sharing your wisdom and lighting the way on our spiritual journey. I am feeling lifted. Absolutely mind-blowing what we can do with our thoughts. God bless everything! Thank you!!
-Renu Jalan, Markham.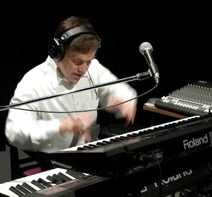 "....doing the course with Janet and Jonathan didn't just get me started on my career, but it led me to find my higher purpose in life. It was one of the greatest investments that I have ever made in my life, my future! The learning was not just a catalyst to step into my shoes as a composer, but to be able to help people grow, to become Masters of themselves through the healing power of music."
- Robert Haig Coxon, Composer, Performer. Montreal
http://www.amazon.ca/Silent-Path-Robert-Haig-Coxon/dp/B00002JUZO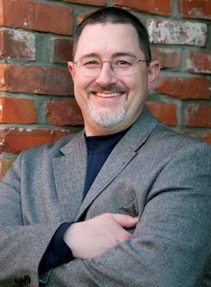 "A Special Thank You to the Duo: When I moved back to Michigan I heard about Janet and Jonathan. What I discovered was that Janet and Jonathan have taken virtually all I'd learned before, and woven it with music and storytelling magic into this masterful, unique program. They are adept at guiding you through the learning processes of your mind, cementing real skills that endure as tools for years to come. These skills have enriched the communication of my marriage (Carol is a graduate too), and have helped my two daughters excel in school (They are both graduates of the children's program). My expectations were high right from the beginning: Jonathan and Janet have exceeded those expectations at every step." (more from the Born family below)
-Dr. Bryan Born, DC, Southfield,
MI, USA. http://www.drborn.com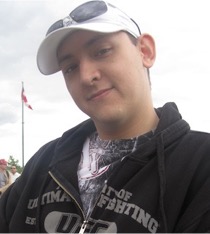 "The course I took with you two was so enlightening. I always did believe in tapping into the energy within ourselves and it was a huge breakthrough for me to feel the energy of others."
-Jason Yue, Mississauga.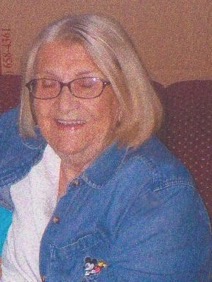 "The course has stood me in good stead in many ways, most recently before, during, and after my surgery. Four-way by-pass surgery is quite serious even for a young person and the surgeon was quite surprised when they did mine. I am now 90, going on 91. The surgeon told me that something very unusual happened in my surgery. He said that my heart never stopped beating. I asked if they ever stop, he said frequently, but the difference is that mine kept beating, tick, tock, all the way through for eight and half hours, never missing a beat. He said that was "weird". Well, once I've made up my mind, I just keep going! The doctor tells me I have the mind of a twenty-year old. He was curious how I kept my mental faculties. I credit Janet and Jonathan and their teaching…".
-Muriel Lynch, Toronto.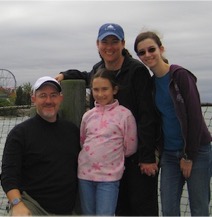 "We four all attended the course in Toronto. It was Sarah's first time learning techniques to calm the body and mind and project your desires... It was a refreshing review for Jess, Carol, and I, and a rewarding experience to be enhancing our communication and self-awareness skills together as a family. We are grateful to Janet and Jonathan for continuing to teach this rewarding and nourishing program. "
- Dr. Bryan Born, Southfield, Michigan.
http://www.drborn.com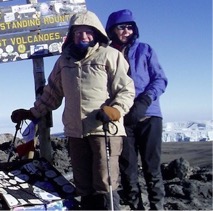 " I rode my bike across Canada to celebrate my 65th birthday. Next year we're doing it again to celebrate my 75th. We've ridden 3,000 kilometers this year. I climbed Mount Kilimanjaro when I was 70. Every night of the five day climb, I Programmed in Alpha to increase my oxygen capacity. I was one of four in our group to make it to the top. I just want to "Thank You" both for giving me the tools to make it all happen."
-Isabelle Sheardown, R.E. Sales, and athlete!



"I have found your programs ideal for folks who really want something better in life. The techniques are well thought out, effective and presented in an easy, enjoyable style that is both powerful and practical. Congratulations. You have indeed developed a way to put power back into the hands of individuals."
-Dr. George De Sau, Clinical Psychologist, Trainer, Pennsylvania.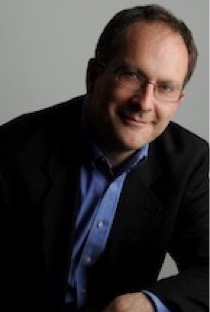 "Clarity, vision, creativity and connection – all four are important for any business, whether you are self-employed or lead a large corporation. I have benefitted in life and business from the tools and insights that Janet and Jonathan offer to draw out the ideas and plans that have made important differences for me and my clients – with even more to come."
- Chris McKillop, Vox Populi Communications, Ottawa.
http://christophermckillop.com/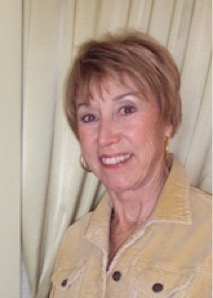 "...Jonathan and Janet imparted 'magical' methods of self-empowerment to me. It was the beginning of a whole new way of thinking and living... since then, I have found a peace and comfort through further knowledge of meditation. I am a much stronger, wiser and more content person. I have developed a value for compassion and acquired a fundamental gentleness. Life is not the same struggle it once was. Today I am a highly creative successful person who is in harmony with myself and the world, (no mean achievement). Thanks Janet, Jonathan for starting me on this path."
-Maureen Dorinda, Artist.
http://www.maureen-dorinda.com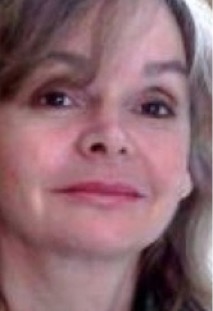 "My world has been absolutely, magnificently changed by you both.And, I am grateful beyond measure."
-Jane Farris, Radio Host, Trainer.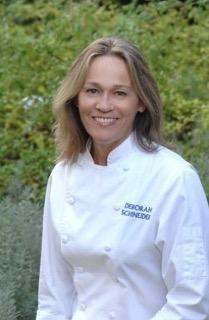 "The best investment is the one you make in yourself. For the cost of a few French manicures (I don't have much use for them, but still-) Janet and Jonathan taught me fantastic techniques that I use every day for visualizing, goal-setting, and staying on track. The course techniques help me be focused, creative and organized. In my business, that's golden."
-Deborah Schneider. Dubbed by Bon Appetit Magazine "The reigning queen of San Diego chefs"
and nominated for a coveted 2009 James Beard Foundation Award for her second cookbook, Chef Deborah Schneider brings a wealth of knowledge and experience to her venture as Executive Chef and Partner of Orange Country's Mexican cuisine hotspot, SOL Cocina. http://www.chefdeborahschneider.com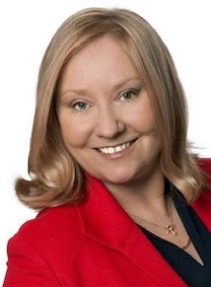 "The course focused me so clearly... the faith and courage needed to move forward appeared effortless. My fears no longer had any impact and fell away. I literally could not help myself but to fast forward in my life with the wind at my back, with the knowledge and conviction that any obstacles I encountered were simply a mirage. Thank you, Janet and Jonathan for your talents and extraordinary gifts. I encourage those wanting an even more amazing life to experience your course, it is an opportunity not to be missed."
-Gloria Luoma, (Ballerina, National Ballet of Canada, retired), R.E.
Sales. http://www.glorialuoma.com/Agents/Default.cfm?sBrokerCode=remaxhallmark&aid=2644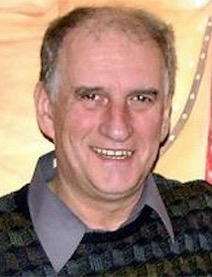 "[After studying with Janet and Jonathan] I taught the Canadian National Fencing Team... afterwards one could notice a much better atmosphere at matches, and the men's Sabre team had its biggest success in the World Championships by winning over Poland and advancing to the top six in the world. The techniques were used extensively by Daniel Nowosielski - one of the best epee fencers in the world, and his brother - Leszek Nowosielski, who claims that the techniques helped him to qualify as a member of the Olympic Sabre Team. In Poland my most famous graduate in sport is Pawel Nastula, Olympic Gold Medalist in judo at the Atlanta Olympic Games."
-Andrzej Wojcikiewicz, Poland.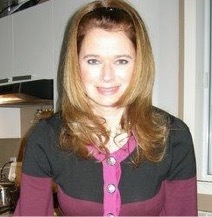 "...the class I took gave me the perfect recipe and the best tools to take charge of my life and start to follow my dreams, one of which was to become a writer... Three books and one Governor General Award nomination later, I can't say thank you enough to Janet and Jonathan... their course is worth a hundred University diplomas!"
-Mélissa Anctil, Author, Montreal.
http://www.soulieresediteur.com/catalogue.php?q=M%E9lissa+Anctil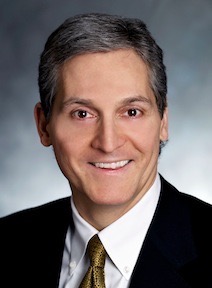 "The knowledge and tools I learned have been pivotal to the direction in my life. I can link specific successes in my life to the mental training built upon the course. Janet and Jonathan are uniquely gifted in the area of self- development. My life and outcomes have been clearly enhanced by the connection with their teaching and with them as individuals. There has been "magic" in the implementation of what they teach."
-John Scott, Director, ScotiaMcLeod, Toronto.
http://www.ntsm.ca/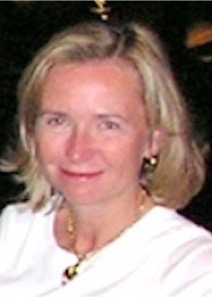 "As a single mother, I left a large private firm to start my own business. I knew I had to leave a very negative situation. I earned $30 the first month. Then I attended your course ... What I learned and the tools and techniques I still use to this day, helping me to be what I am today - the sole owner of a successful management company with 12 employees, but more importantly, a calm, competent and confident woman!"
-Kathy Jones, Entrepreneur.
http://www.thewillowgroup.com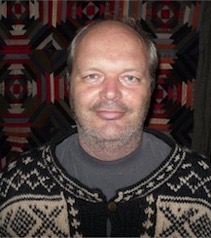 "Jonathan and Janet are glittering gems of the human potential movement. Countless fortunes, breakthroughs, businesses, marriages, children, and conflicts resolved because of their techniques and teachings. You are in the right place for where you want to go." -
Tom St. Louis, Musician/Writer.
http://smartlawyermarketing.com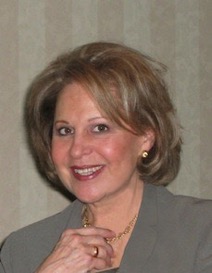 "I first came to the course with my husband in 1995. After that we were both hooked. I went on to take all of their classes offered…. lovely, warm, compassionate and caring instructors, Janet and Jonathan Kramer, really did change my life at a time when my outlook had been dark and grim. I will never forget that for me, it all began with their program. It laid the foundation for my renewal and subsequent successes. With love and gratitude. "
-Sharon Cass-Toole, Psychotherapist.
http://www.epccanada.ca/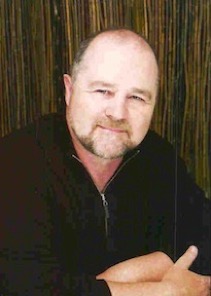 "I have studied with Janet and Jon for years. The techniques have enabled me to deal with all sorts of challenges in my life...the exposure to these wonderful people and their classes have provided me with a reservoir of hope and the ability to see the larger picture as I manage my spiritual growth."
-Don Lamoreux, Actor, Writer, Teacher.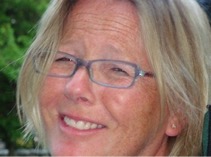 "...you have been a constant source of motivation for me over the years. I'm constantly reviewing my thought patterns and how they affect my life. I so wish I was closer so I could attend more but I have faith!... I'll get there yet! Thank you for everything you do!"
-Lindsay Clark, Sackville, Nova Scotia.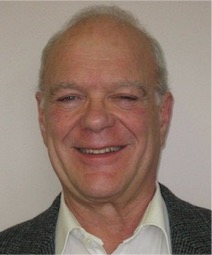 "I was in the Jesuits for ten years, after I did Janet's and Jonathan's course. This type of meditation was a perfect introduction to the type of prayer known as Ignatian contemplation. The techniques you teach have given me a wonderful set of principles and habits and skills to apply to the life of the mind and soul."
-Bruce Henry, Writer, Montreal.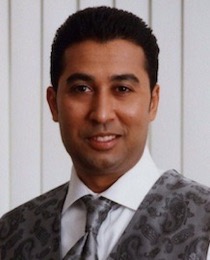 "When I took the course, it was the best investment I ever made in my life. I do an Alpha Process every day. It has helped me to focus, become a positive being, achieve any goal I put my mind to as well as help others. Now years later I continue to take refreshers. I'm thankful to Janet and Jonathan for continually evolving the course. I recently took the Family Course with my daughter. She now realizes the potential of the mind. Thanks again."
-Rene Dhani, Entrepreneur, Teacher.
http://www.agincourtlearning.com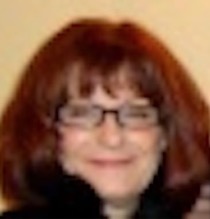 "You have always been so well prepared and so well acquainted with the latest information in science, psychology and other relevant disciplines and you merge them all into a presentation that totally makes sense. I am a better person and parent, more confident, more knowledgeable, more flexible, more tolerant and generally happier ...With much gratitude..."
-Tammy Serkin, Entrepreneur, Thornhill.
http://www.serkinpromotions.com/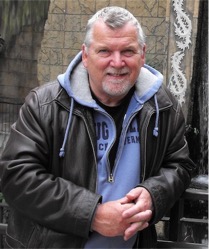 "Most self-help programs are a dime a dozen. This is not one of them. Janet and Jonathan are two of the most unique and dynamic people I have ever had the pleasure of meeting. There has never been more fun, entertaining, exhilarating, and helpful weekends in my life. The discoveries I made with Janet and Jonathan have stayed with me and have definitely made a profound and positive difference in my life."
-Steve Clark, Mortgage Broker.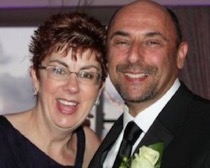 "Your course changed our lives, ... we will never stop thinking of you." -Stephanie Lerner.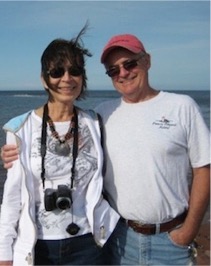 "The accomplishments in my photo album are totally the product of Alpha programming - I first programmed for my spouse, then our home, and the rest just seemed to flow from there ..."let's stop saying we're going to do it, and just do it!" ...Thank you to you and Jonathan for the wonderful work that you do."
-Maureen Gallagher, Prince Edward Island.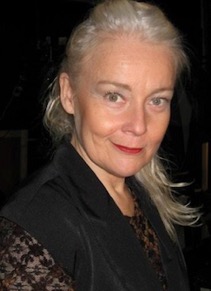 "... DynaMind gave me the greatest freedom: myself and the spark to ignite my imagination. The freedom to overcome my "apparent" obstacles and the keys to unlock my imagination to enjoy my life. The techniques I learned helped me to dream beyond my wildest dreams, how happy and joyous and optimistic I could live. I received more value with DynaMind than with my Degree at University."
-Dawn Ford, Actress, Montreal
http://www.dawnsvocalwarmup.com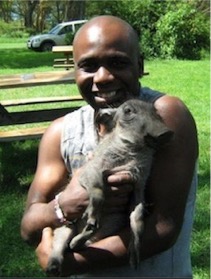 "When you think about it, the mind is like a muscle. The more you exercise it, the better control you have over its manifestations. I recommend the amazing team of Jonathan and Janet. When you're finished with the course you'll, literally have greater control of that amazing instrument in your head.. I am in awe of the new skills ... to accomplish anything."
-Pat Maxwell, (aka "Max, the IT Pro") IT Consultant, Blogger, Traveller, Canada and East Africa,
http://maxtheitpro.com/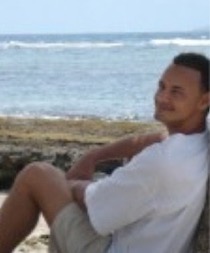 "Janet and Jonathan are excellent sharers of truth...What they share in words, and music are inner tools that we use to change our lives at any moment. I throughly enjoyed learning from these two very special people who are quite ordinary...and extra-ordinary .... "
-Chester Connell, St. Vincent, Caribbean.
http://chesterconnell.com/index.html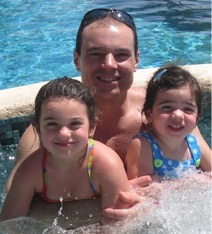 "...one major thing that the course did for Enza and I was make us AWARE! It is truly amazing what you can pick up on if you just allow yourself, in every aspect of life! Intuition is a definite key to our success. I want to thank you for providing the tools."
-John Di Sante, P.Eng., Richmond Hill.
http://www.hitechstructures.com/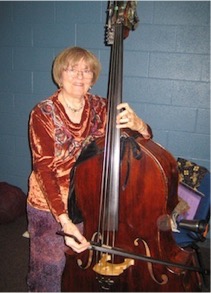 "The seminars reinforced my positive thinking and attitude as I travel the hallways of life. A positive attitude in anything one encounters in life and in this case music, takes away the fear of making mistakes, extolls confidence in one's performance... Thanks for being there when we are in need of support."
-Elizabeth Wallace, Musician.

Click on the Schedule button in the menu up top to see the current course availability.
Be sure to email us from the CONTACT page and ask to be included in upcoming course news.