2017 SCHEDULE
The Science of Happiness®
FundaMENTALS FOUR DAY Course, ("DynaMIND") with Janet and Jonathan
Day One
Saturday October 21,
arrive by 8:45 am; to 5:45pm
Continues Day Two
Sunday October 22
,
9:00am to 5:45pm
Continues Day Three
Saturday October 28,
9:00am to 5:45pm
and finishes Day Four
Saturday November 4,
9:00am to 5:45pm.
Yes, we've added to and upgraded the DynaMIND Course, hence the new name.
What's the tuition?
Email us after you have WATCHED the video, and then we'll email all the details about the regular and group discounts, and the usual questions, such as do you get a manual, can you bring your teenager, what should you wear, are there places to eat nearby, can you bring your spouse, do you get breaks, who comes to the course, and so on.
We're happy to chat and answer your questions, AFTER you're watched the video on the homepage! Feel free to call us, but sorry, there's no sales pitch.
See CONTACT page. MENU top right.
LOCATION: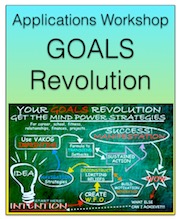 Master Fitness, 77 Davis Drive, Newmarket, Ontario.
-free parking
- a cafe in the building and small restaurants all around in very short walking distance.
-Upper Canada Mall is just two blocks away.
-The Best Western hotel is a short walk away.
-GO Bus Station (Direct trip from Union station to Newmarket) is two and half blocks away.
-Highway 404 and 400 are handy.
-avoid congested Toronto city traffic.
-The location we have chosen is the large, bright, quiet meeting room in the Master Fitness facility at 77 Davis Drive, one block east of Yonge Street in Newmarket.
An extra advantage for you is that there is a lovely warm salt water swimming pool and we can arrange a one-time guest pass for you for before or after the class! After that, the pool fee is very reasonable for you fish.
Questions, reservations:
call 905-954-0297.